Bridal Secrets went above and beyond to ensure I had the perfect dress for the day. There was an issue with the finished gown, but Bridal Secrets was adamant they fix the problem – so organised a whole 
new
 dress be made to order and delivered within a couple of weeks. I'm very thankful for all that they did for us.

The Bridal Secrets staff were extremely kind and courteous as I tried on my dream dress. I felt super comfortable with the sales team and they made me feel so special, even though it must have been tough times as they had only just re-opened due to COVID.

I found my dream dress and could not be happier. The fit was perfect. They paired it with the perfect veil. They helped me customize it. The fitting service was second to none. From start to end their service was second to none! Highly recommend Bridal Secrets @ Parramatta. I have received so many compliments on my dress. It was a standout dress!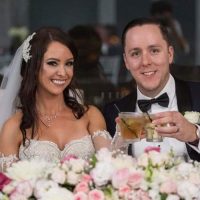 I entered Bridal secrets as my 1st bridal shop back in February & I met a wonderful lady named Samie.
She knew the exact style my body would suit.After trying on 6 or 7 dresses she brought a dress to me which I said I wouldn't like & it was the one I ended up leaving with. After the professionalism & all round great experience I had there I've recommended 2 ppl I know with upcoming weddings to try this place out.Samie I can't thank you enough!!! You made my dress shopping that much easier.. I looked and felt beautiful on the weekend at my wedding!!!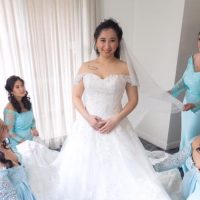 Excellent service, beautiful shop and love the fact that it is inside an old church! I knew I would find the right dress in here because I was marrying a guy who's surname is Church! Thank you for helping me find the perfect wedding gown with no pressure. I felt and looked amazing on my wedding day!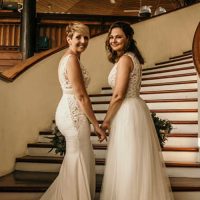 There were a lot of bridal stores that wouldn't even contemplate making my beautiful black gown. From the moment I went in to bridal secrets they were not only excited to make it happen, but made the process so easy. Nothing was too big or small for Liza or anyone I spoke with, and I couldn't have been happier with my gown!!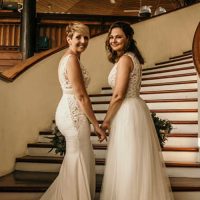 I cannot thank your beautiful staff enough for your wonderful service today! Amongst all the excitement of trying on dresses I missed the name of the lovely blonde girl with bright red lipstick that served me. She was an absolute blessing to my shopping experience, listening to everything I had in mind and suggesting dresses that were exactly along the right style, while also very politely suggesting alternatives for me to try that I might also like. She was excited for me, always polite when entering my change room to help me with the dress, and listened to everything I had to say. Within half an hour I had found the perfect dress, which I am still glowing about! After a bad experience in the last store, this was a breath of fresh air and I can't thank the bridal secrets staff enough!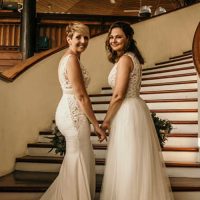 My name is Shannan and I had a 10 am appointment with Samie this morning, Monday 10 Nov. I just wanted to take the time to say how amazing Samie is! She is warm, friendly, professional and understanding. My 'entourage' was quite large but Samie dealt with them all with no problems. She listened and understood me and what I wanted, even though I wasn't sure of exactly what I did want. Samie didn't let any one else's opinion overshadow my own and kept reminding me the dress is about how I feel, not how everyone else feels. We went over our alloted appointment time but at no point was I made to feel rushed or to hurry up and make a decision. Samie is an absolute asset to your company and you are very lucky to have her. I know people are always so quick to complain when something goes wrong but less inclined to thank and recognise. Please make sure Samie knows how much I appreciated her time and knowledge today. I can't wait to come back for alterations!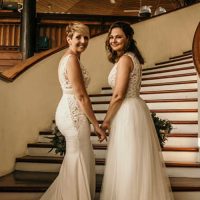 Good morning I am emailing you to tell you of the fantastic service that my daughter Krista Rankmmore and us all, were given by Fiona. It made Krista's purchase of her beautiful wedding gown so much easier all because of the dedercation to her position within your store.I could not give enough praise to Fiona and believe me I know as I was in retail and the restaurant trade for over 35 years. I as a manager know how hard it is to reasure a bride, groom and there family's that there trust in us can be assured. I have lost count of the amount of wedding receptions that I have seen form start to finish, and to recive a congratulations message is the best form of praise one can get.So Congratulations Fiona you are a credit to your Company, your Position there and most of all to yourself and I could not thank you enough.Best wishes always and your shop and gowns are just stunning,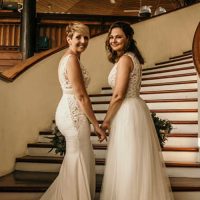 Thankyou for your valuable help with choosing the wedding gown of my dreams at Bridal Secrets
Your experienced eye was just what I needed to help me confirm that I was making the right choice. I will never forget the day I tried on 4 gowns and found
"The one" for me. Thanks again and best wishes for a wonderful 2012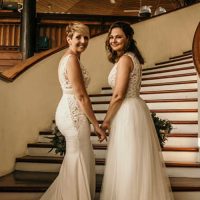 Big thankyou for all your fantastic help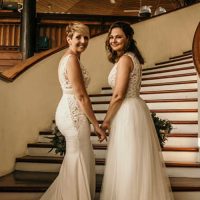 Thankyou so much for all the care and attention you gave my daughter She looked magnificent and the whole day went without a hitch You were most patient as I know she was testy.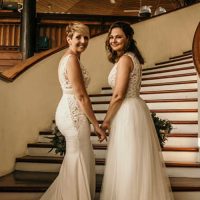 Who made me feel beautiful We had a fantastic and perfect day Thankyou for all your time, help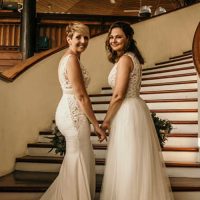 Thankyou, for all your help and for making my big day a little less stressful.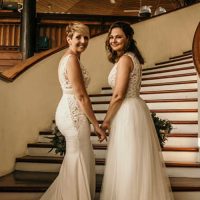 Thankyou for helping me pick the right wedding dress. The alterations were fabulous and I felt great in the dress on our big day You have our recommendation.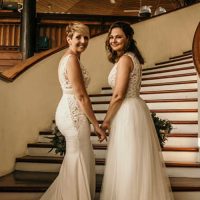 Thanks Rosa customer service was great will recommend this shop to friends and family Thankyou so much I am thrilled!! You've been so helpful and made the experience effortless and memorable.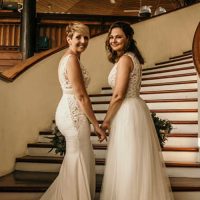 Just Wanted to thankyou very much for all your help you offered me during my dress fittings and being so patient with me. Everybody absolutely LOVED my dress…. they couldn't believe how much it suited me and gave me a nice figure!! Honestly, would love to thank you deeply from the bottom of my heart for everything you done! You're a grate member of Bridal Secrets!!!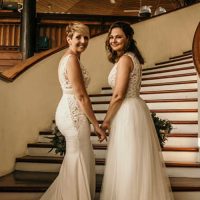 I Just wanted to pass on some photos as I promised I would and want to say thankyou to everyone there for helping me purchase my dream dress. All the ladies there were so helpful and very professional. The dress was just perfect and I had so many comments all day on it and how much everyone loved the dress.